Located in Windham New Hampshire, the Windham Rail Trail Alliance, a 501(c)(3) non-profit organization is dedicated to the development and promotion of this scenic trail.
This organization was formed by a group of Windham citizens who have the vision and the help of tremendous supporters dedicated to the rehabilitation and development of the 4.1 mile section of the Rockingham Recreational Trail in Windham as a paved rail trail.
The Windham Rail Trail is the benchmark and anchor segment of the Granite State Rail Trail greenway as recommended by the State of New Hampshire, Department of Transportation, with engineering and development consistent with the resulting Feasibility Study document.
Together with the Derry Rail Trail, there is currently 8 miles of a paved passive use rail trail, the longest paved abandoned rail bed in New Hampshire!
Admin rule: RES 7301.10 Firearms. No person shall use firearms within 300 feet of a developed recreational area or occupied building, or within 300 feet of trails or roads.
Call Windham Police (434-5577) or NH Fish & Game if a violation is observed.
Sunday September 28, 2014 - Results

- NH Grand Prix event -

Great weather and an enthusiastic crowd were in order for the Sunday September 28 running of the 2nd Annual Convenient MD 10K on the Windham Rail Trail.
196 registrants from Windham and many surrounding communities traveled to participate in the race which was part of the 2014 NH Grand Prix Circuit.
The overall and men's winner, and setting the new course record at 32:53 was Alex Hall of Hanover, NH. Alex represented the Upper Valley Running Club. Leading the women was Amy Bernard of Hampstead representing the Greater Derry Track Club. Amy turned in the women's course record at 38:12. Each received a medal and cash prizes.
We thank our major sponsor, Convenient MD who is the prime sponsor of this event as well Stonyfield Yogurt, and the availability of parking by Crossing Life Church. As always, thanks to our Race Director Steve Tomasi, Granite State Timing for their services and the Windham Independent for their continued support. This year we also want to thank John McGarry of Windham and the Greater Derry Track Club for nominating our race for the Grand Prix, an honor for the second year of the race.
For full results check out at, Coolrunning.com.
Caboose Painting - August 2014
The WRTA was please to have repair work and painting completed in August, bringing the C-16 to its original McGinnis blue B&M color.
Phil Pemberton of Phil Pemberton Painting completed the much anticipated job.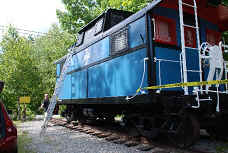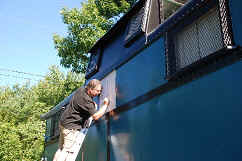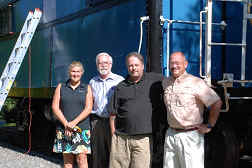 Windham Flat 'n Fast 5K - 2014
Sunday June 8, 2014 - 7th Annual Race - Results
Another tremendous morning welcomed 426 participants in our 7th annual race!
Overall winners were Sam Fazioli of Salem at 16:48 and Mary Klene of Derry at 19:24. Sam repeats his win from 2013.
We thank our many sponsors this year, Enterprise Bank, Convenient MD, Pugliese Interiors, Delta Dental, Cyr Lumber, Anytime Fitness, Anne B Filler DDS, Grate Escape Massage Therapy, Cycles Etc, Bike Walk Alliance NH, The Dubey Group, RGA Tire, 36 Creative, The Windham Animal Hospital, and Lee Maloney.
Results are located at Coolrunning.com.
We look forward to hosting the race in 2015!
PARKING UPDATE
NOTE: Parking is Prohibited at the Windham Depot from 30 minutes after sunset and 30 minutes before sunrise. This ordinance is Strictly Enforced.
We ask snowmobile users to take care if unloading in the parking lot as to not damage the asphalt. Recommended parking is provided by the Derry Pathfinders on Route 28 on Ryans Hill. Please check their website for directions and trail conditions. ATV's are NOT allowed year round on this trail.
Donate On Line
We are pleased to offer secure on-line donation capability. The WRTA has provided maintenance since its inception through grants, private donations, and volunteers. This year we are starting a maintenance fund to help pay for material required to keep the Windham Rail Trail the benchmark for paved rail trails in New Hampshire.
If you like what you see and experienced, please consider a donation. We are a 501c3 organization.
Windham Depot Renovation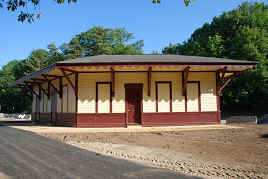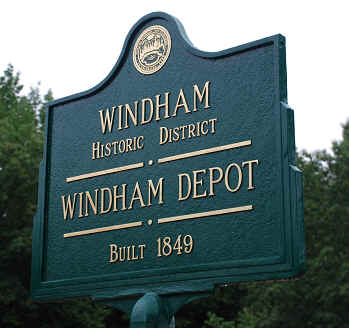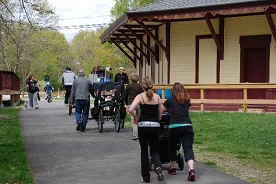 Click HERE to see project details.
Eagle Project Status
We are happy to have sponsored 8 Eagle Scout projects that have been completed since 2007. The scouts were from Troops 266 and 263 in Windham. We have several projects that remain for interested scouts. Pictures are here.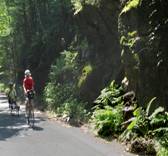 The Rainforest
C16 at Windham Depot !!!
On Friday June 8 and Saturday June 9, the C16 former B&M caboose moved from Lawrence and was set up at the Windham Depot safe and sound. There are not formal hours of operation at this time, however if you see members of the Depot Advisory Committee or WRTA working on the caboose, please stop in! For more pictures click here.
After many volunteer hours over the summer, the C-16 received a new coat of paint, had a few windows replaced, and outfitted with original window grates. Below is the result!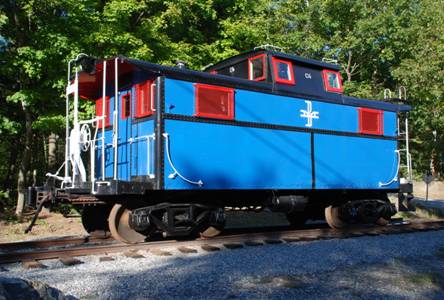 Sponsors
We are currently presenting our plan to project sponsors. If you or your company, or organization would like to learn more about this project and play a part in this exciting effort and take advantage of several marketing initiatives, please contact us.
We are a 501(c)(3) organization.
Volunteers
With the construction in progress, the Windham Rail Trail Alliance is looking for volunteers to join us. If you have interest in becoming part of an effort that will result in a tremendous recreational opportunity for many, please contact the webmaster or call our contact number.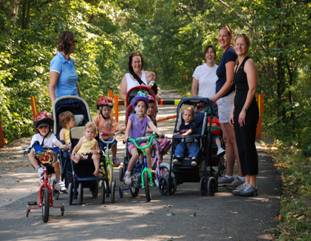 Buy a Foot of Trail !!!
For $100 you can sponsor a foot of trail. We will recognize you as a "Trail Holder" of a piece of trail. Trail Holder names will be placed in a prominent fashion along the trail. Multiple "feet" are encouraged!
See the Contact Us page for more information.
Opening Day Events (we still like showing these pictures!)
September 16, 2006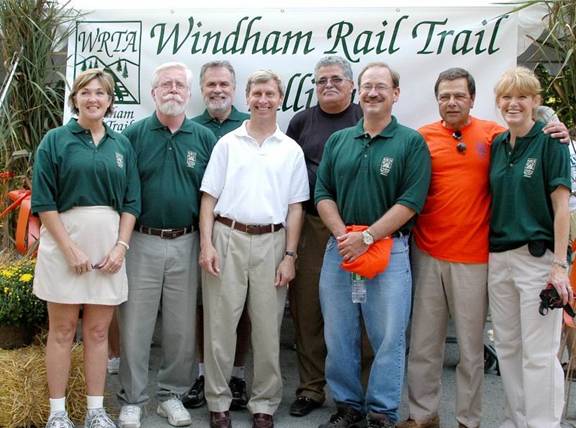 2013 Summary
Here you will find our 2013 Annual Report. At this time we continue soliciting for sponsors, partners and members as to help with the funding of the development efforts. Our Contact Us page provides information as how you can help. As partners on the Depot Advisory Committee, we support the project to rehabilitate the Historic Windham Depot district and application for T/E funding.
---
Email
General Information: msamsel@windhamrailtrail.org

Webmaster: webmaster@windhamrailtrail.org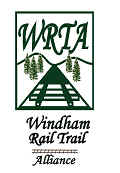 Copyright © 2014 Windham Rail Trail Alliance