Windham Flat 'n Fast 5K - 2014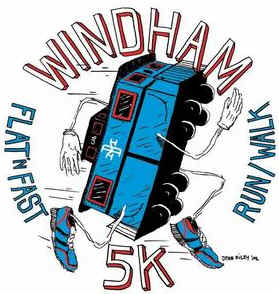 Sunday June 8, 2014
Our 7th Annual picturesque run and walk event on a flat paved bike path.
In conjunction with the Windham Recreation Department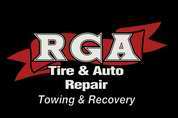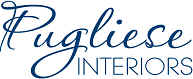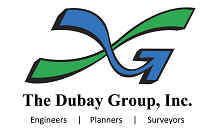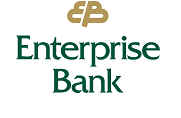 Date/Time: June 8; Race starts at 8:30; Walk starts immediately after last runner.
Registration: On-line (Coolrunning.com) or on race day 6:45 am – 8:00 am
Location: Windham, NH. Certified USATF 10032RF 5K race starts at Roulson Rd. Finish at Windham Depot. Pace ordered start. Chip timing by Grante State Race Services.
Registration Here: Coolrunning.com or Active.com
NOTE: On line registration is open until Saturday June 7 at 3 PM EST. Day of Race registration is from 6:45 - 8:00 AM SHARP at Windham Crossing Church parking lot (Formally Taylors Bingo Parking Lot.)
Free shuttle bus takes you from registration (near finish) to the starting line. Buses will run from 7:00 until 8:10
NOTE: Last Bus 8:10am SHARP; Rest rooms at the start
Entry Fee: Before May 22 - $21 individual, $70 immediate family, on line or by mail. $25/$80 after and on race day.

Course: Fast, point to point paved, shaded course. No cars, no intersections or hills.

 
Awards: $50 Cash top Male and Female; Cash award for course records (Male - 16:38, Female - 19:01) Age Group awards, Free Raffle for participants.) Age Group awards. Free Raffle for participants.
T-Shirts: First 250 pre-registered runners will receive custom wicking shirt.
THIS IS A RAIN or SHINE EVENT (Let's hope for more shine than rain)
Directions: From North on Rt. 93 - Exit 3 off Rt. 93 RIGHT off ramp Rt. 111 / From South on Rt. 93 Exit 3 LEFT off the ramp Rt.111 - West toward Hudson/Nashua. Pass Traffic lights at Village Green/Post Office, right at next set of lights on North Lowell Rd. About 3 miles, after 93 underpass, parking at Taylor's Barn on right. Windham Depot is after Taylor's on the right.
Windham Depot: 6 Depot Rd
Contacts:

Race Director: Steve Tomasi; 603-537-0339

tomasinh@comcast.net

Lee Maloney; 603-432-4433

Mark Samsel; 603-498-3423

Use Print preview to print this page and registration form below.
Make Checks payable to: Windham Rail Trail Alliance
Mail to: WRTA, P.O.Box 4317 Windham, NH 03087
Separate application for each participant. Copies Accepted.
Name:__________________________________________________ Individual:__ Family:__
Address:________________________________________________ City: ______________________
State: _________ Zip: ____________ Shirt Size: S, L, XL Age/Sex _______
Email address:_____________________________ Age on race day: ______ 5K Run ___ 5K Walk __
Family
Name: ____________________________________________ Age/Sex _____ Shirt Size _____
Name: ____________________________________________ Age/Sex _____ Shirt Size _____
Name: ____________________________________________ Age/Sex _____ Shirt Size _____
Name: ____________________________________________ Age/Sex _____ Shirt Size _____
Waiver Must Be Read and Signed Before Mailing:
I know that running a road race is a potentially hazardous activity. I should not enter and run unless I am medically able and properly trained. I agree to abide by any decision of a race official relative to my ability to safely compete in the run. I assume all risks associated with running in this event including, but not limited to: falls, contact with other participants, the effect of the weather (including high heat and/or humidity), traffic, the conditions of the road, all such risks being known and appreciated by me. Having read the waiver and knowing these facts and in consideration of your accepting my entry, I, for myself and anyone entitled to act on my behalf, waive and release the Windham Rail Trail Alliance, the race committee and organizers, volunteers, the Town of Windham, the State of New Hampshire, sponsors, their representatives and successors from all claims or liabilities of any kind arising out of my participation in this event. I give my full permission to use my likeness in all media, photo, recording or other record of this event for any legitimate purpose. I understand that bicycles, skateboards, baby joggers or strollers, roller skates or blades, and radio headsets are not allowed in the race and I will abide by this guideline. In the unlikely event the race is canceled, all fees will be considered donations to the Windham Rail Trail Alliance. I have read the entry information provided and certify my compliance by my signature below. Entry fees are non-refundable
 _________________________

    

_____________ ________________________________






 

Signature

                       

                           

 

Date

          

               

Parent's Signature if under 18